So I am currently working on a G&G GS550 for a friend. It is a really well made replica of the Sig Sauer SG550 which features a standard version 3 gearbox shell. One interesting engineering design characteristic of G&G airsoft guns is the implementation of locator studs. These studs position the gearbox firmly in place inside their excellent external shells.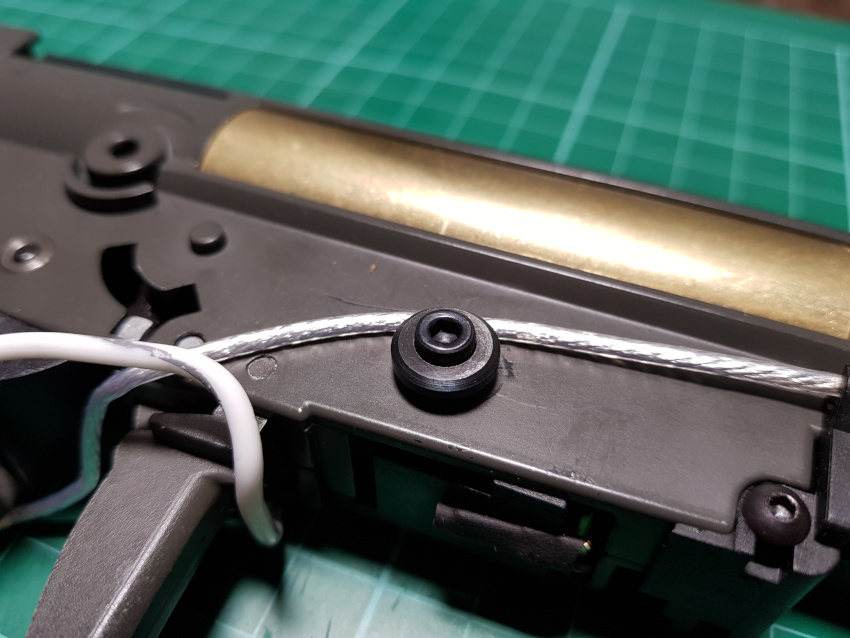 Incorporating studs are a great idea to promote increased structural rigidity if properly implemented. In this regard I think G&G did quite well with some minor issues that can easily be addressed. There is only one locator stud in their GS550 design which means it will not take long to fix.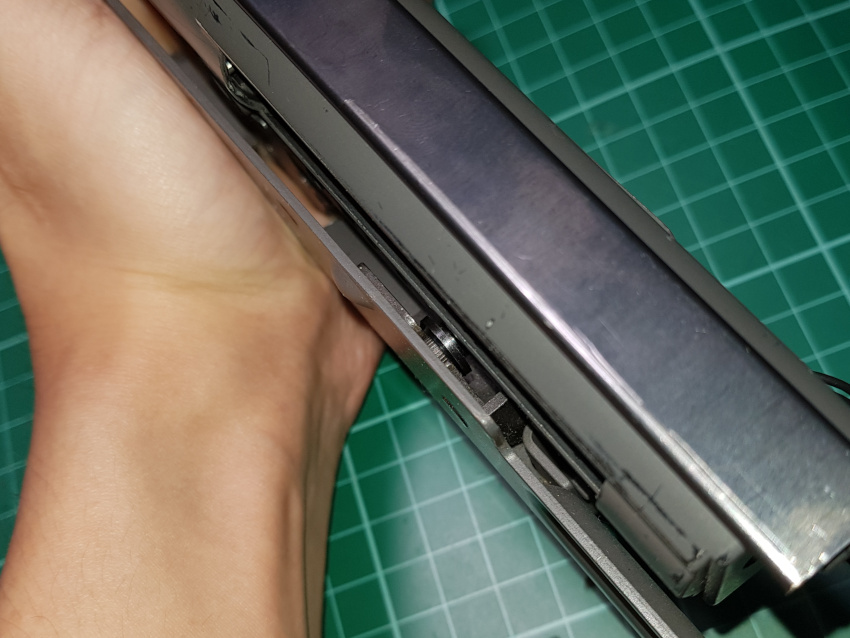 The problem was that the screw used to create the locator stud ended up being too short. Shock and vibration from strong mainsprings will eventually round out the threads on the shell, causing it to come undone. The AEG operates fine without it, but I had a talk with the the owner and we decided on finding a way to restore the stud.
My solution was to re-thread the gearbox hole with a tap and source a longer m3 hex bolt. This increased the contact area between the bolt and shell for better durability.
To make this work I bored out a cavity on the trigger switch housing for the protruding screw to fit into once the shell was closed.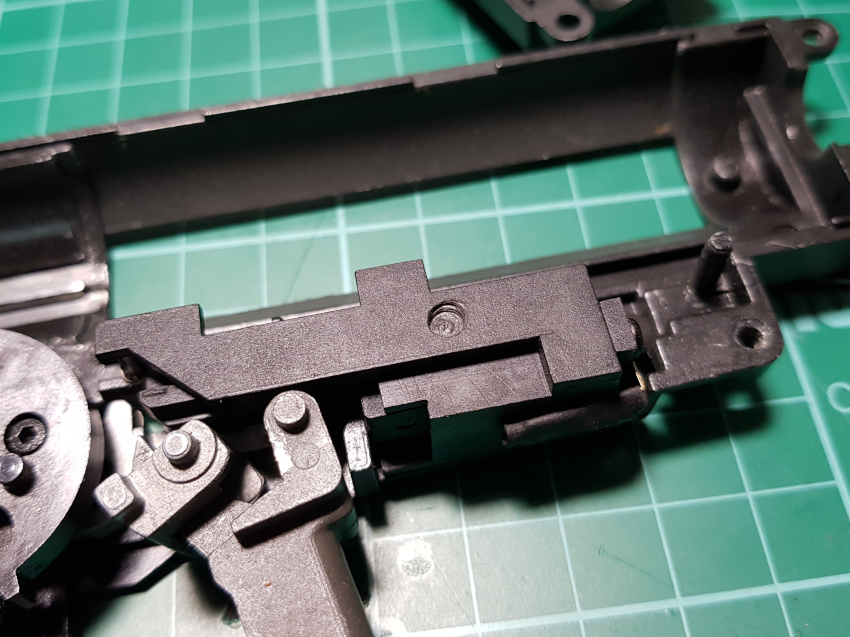 Finally, I applied some blue thread locker to the threads to fix things in place. This solution may not work for every G&G gearbox design, but I wanted to share the concept behind the fix.
If you found this post helpful, consider dropping by our YouTube and social channels to say hello! Unfortunately, it is getting more and more difficult to discuss the topic of Airsoft on more mainstream internet channels. I will need your help to grow our community!
You can help by telling your airsoft buddies about htwarrior.com and sharing blog entries like the one you just read. For those who want to show their support directly, you may consider donating any amount in the PayPal link below to pay for my coffee. Much appreciated!

Thank you for taking the time to read another Hobby & Tech Warrior post!
– J4