Hi all! Thought I'd share my setup after a long hiatus. Been meaning to post this but just haven't had the chance to get around to it. Writing has never been my strong point, but I hope the pictures get you interested at least. Maybe this'll even help someone out there who's thinking of taking a similar route, building a small form factor personal desktop workhorse of their own. In any case, here it is!
This was to be my first ever hand at computer desktop building, and boy was it an experience. It wasn't difficult, but the way I did it required sketchy planning since many parts of the build were to be revised and swapped out as incremental upgrades, so I had to make sure parts remained compatible. In the end, I ran with:
An intel i5-3570K processor on stock clock speeds
An Asus P8Z77-i Deluxe mini-ITX motherboard
8GB (2x4GB) G.Skill Ares DDR3 1600 RAM
128GB Intel SSD (Boot Drive)
320GB WD Scorpio Blue HDD
& an NVIDIA GTX 580 GPU on stock clocks
It isn't a maxed out system, but it has respectable compute power for most tasks I throw at it.  Everything is housed inside the Silver Stone SG07 SFF or small form factor chassis.  I wanted something small and relatively easy to move around, but I didn't want to sacrifice too much on its ability to fit quality components.  Mini-ITX sized motherboards improved and didn't sacrifice much for my purposes when compared to their larger counterparts.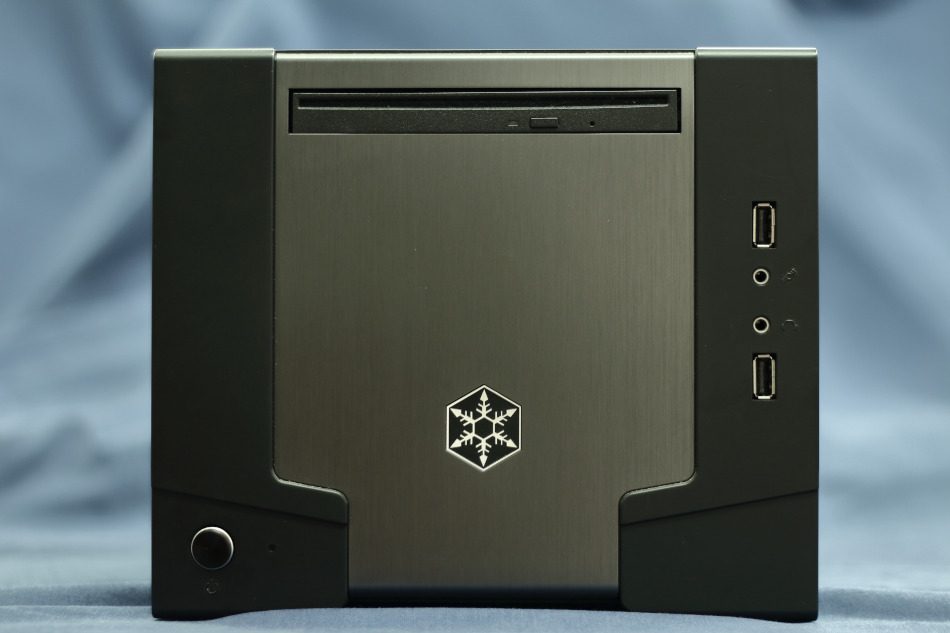 The SG07's chassis is made mostly out of steel.  Contrary to its small stature, it is quite a heavy case.  I assume this helps reduce vibrations and helps with the case's rigidity.  It feels solid!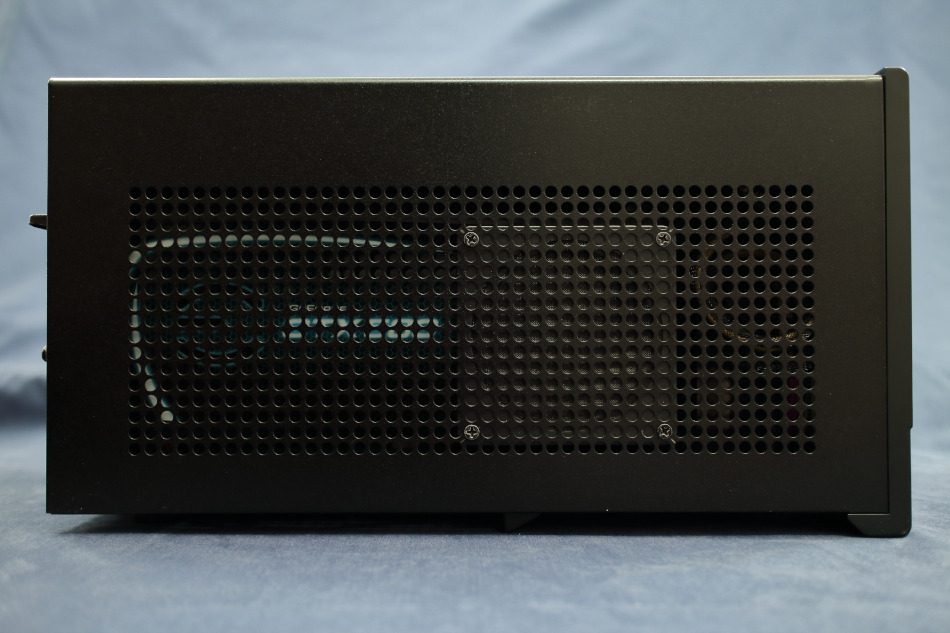 One of my concerns involved the heart of the system.  It came with a 600 watt "80-plus bronze certified" power supply built in, and after inquiring, had enough juice to run a GTX 690 video card.  That's SLI on a single PCIe lane!  Not that today's single processor GPU solutions are lacking in any way, but still impressive.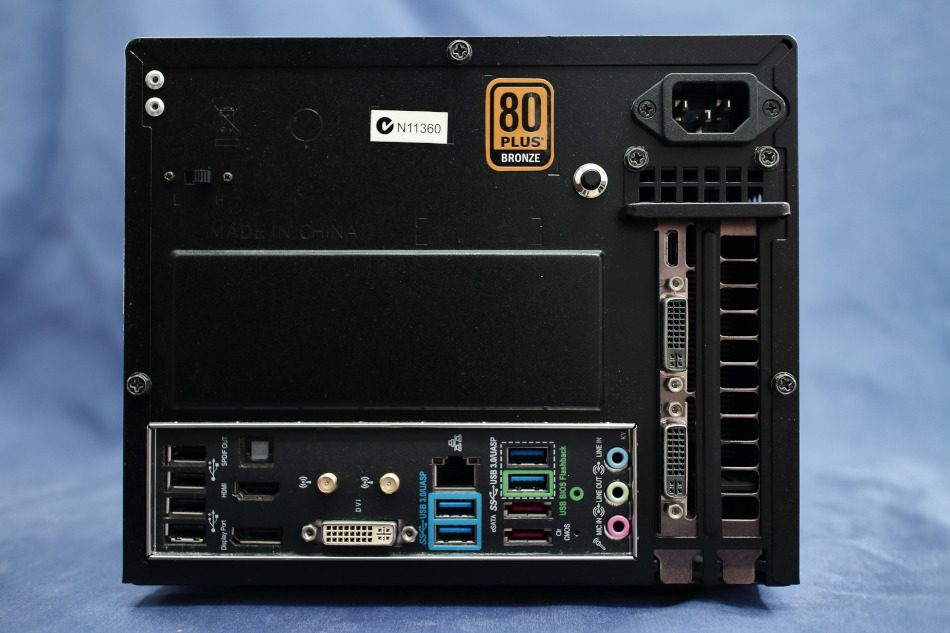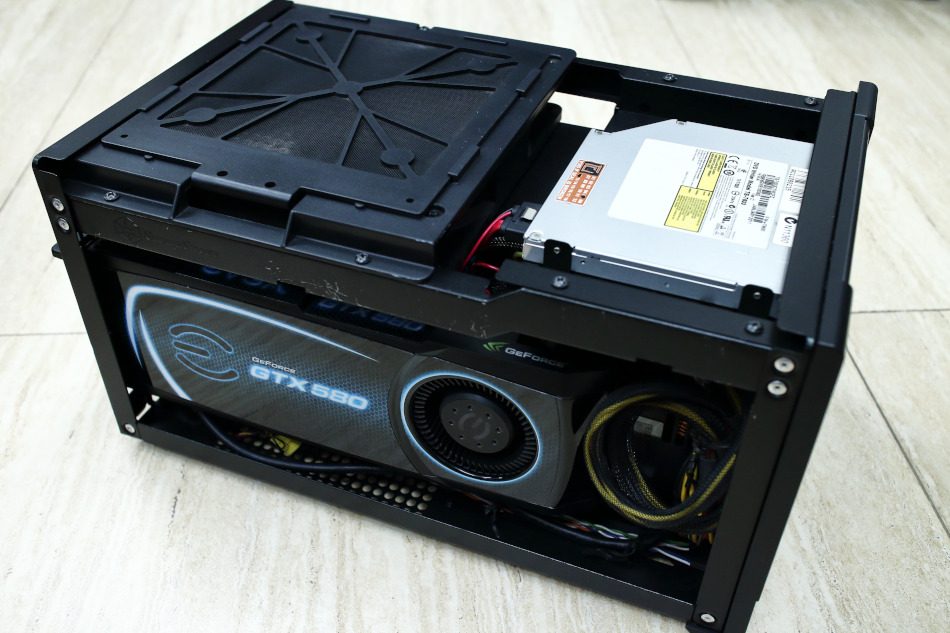 You are half correct if you think that it is cramped inside this case. It all depends on the cooler you decide to go with. I initially went with the Thermalright AXP 140, a massive cooler. I was not able to record the temperature readings at the time, but it ran without a hiccup on a moderate overclock of 4.4 GHz on a Sandy Bridge i5 2500k. I did eventually decided to run stock clocks on an intel i7 3770k with a Noctua NH-L9I cooler for some time.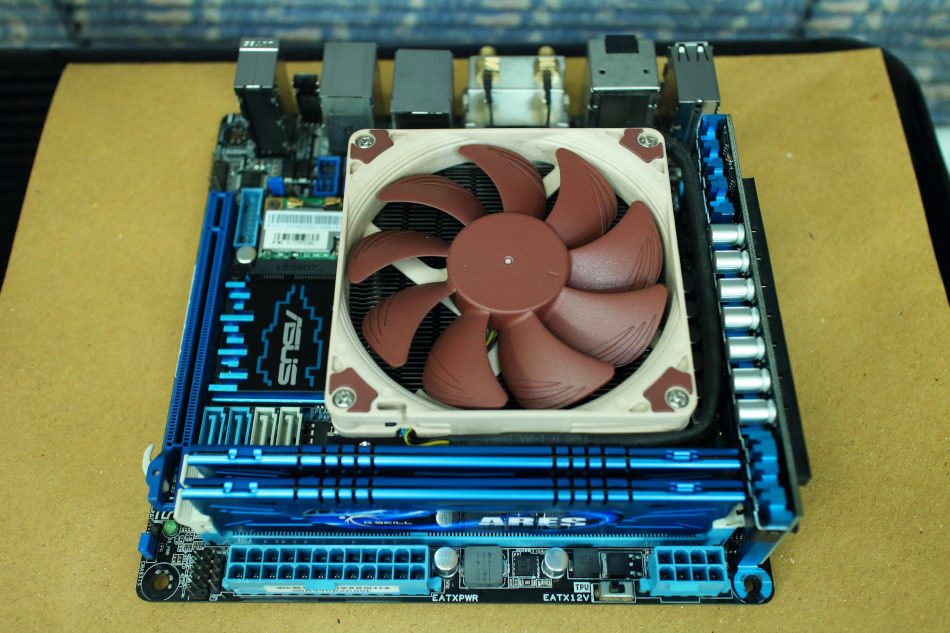 Everything fits no problem in the case and looks clean. I have room for an extra 3.5″ hard disk drive in case I decide to expand storage space (which I eventually went ahead with). Wires can still be managed, but we don't have the fancy brackets and panels to hide them for a cleaner look. You have to sacrifice these luxuries when you're working with a small case like the SG07. I imagine you could save even more space if you do a custom rewiring job, but I'm good with the stock wire Lengths. Not too long and not too short.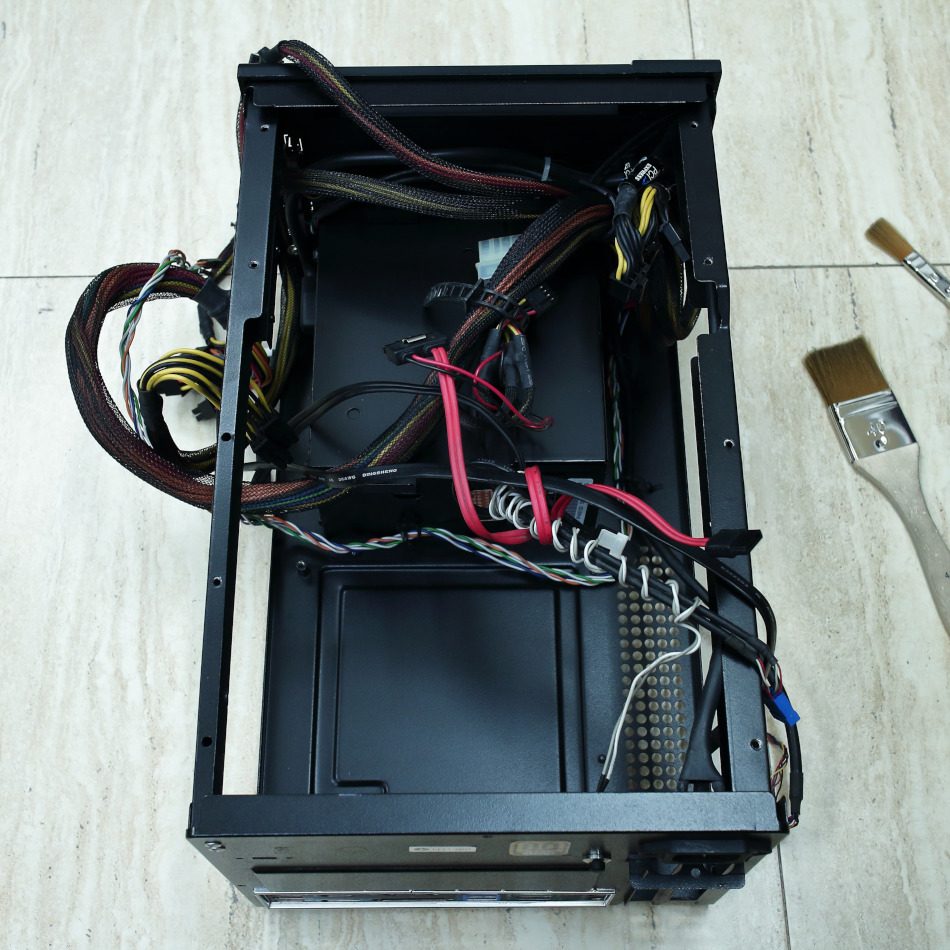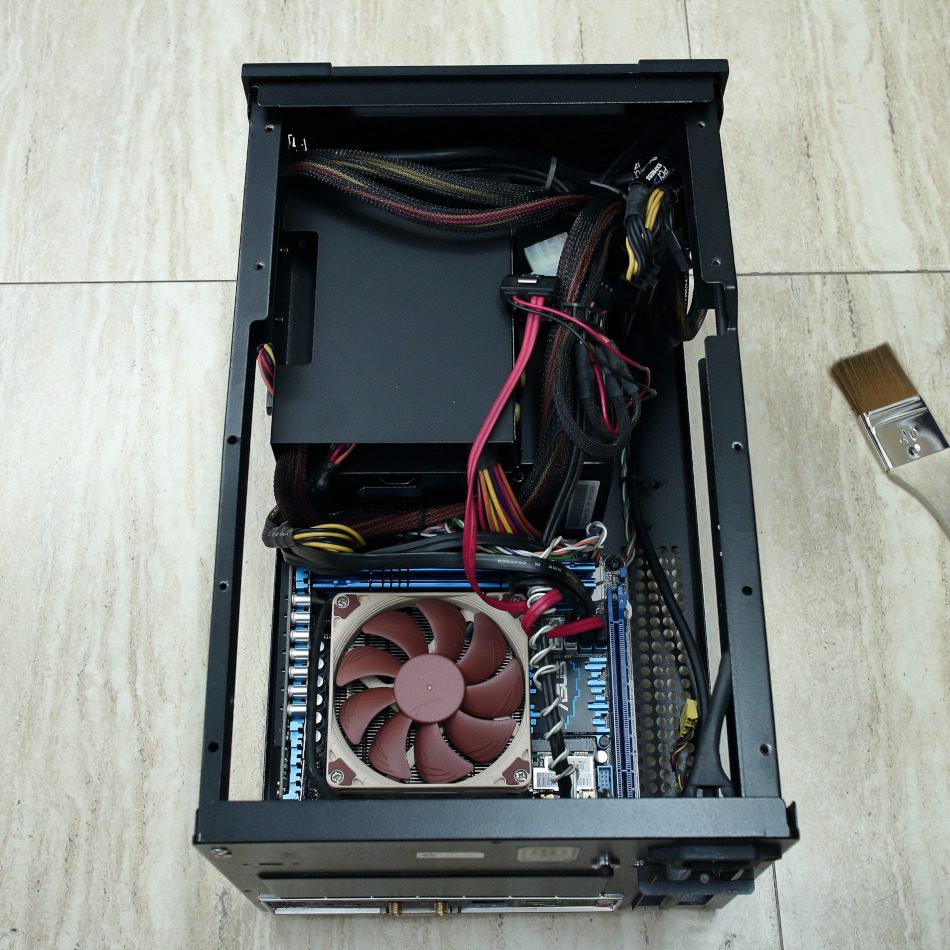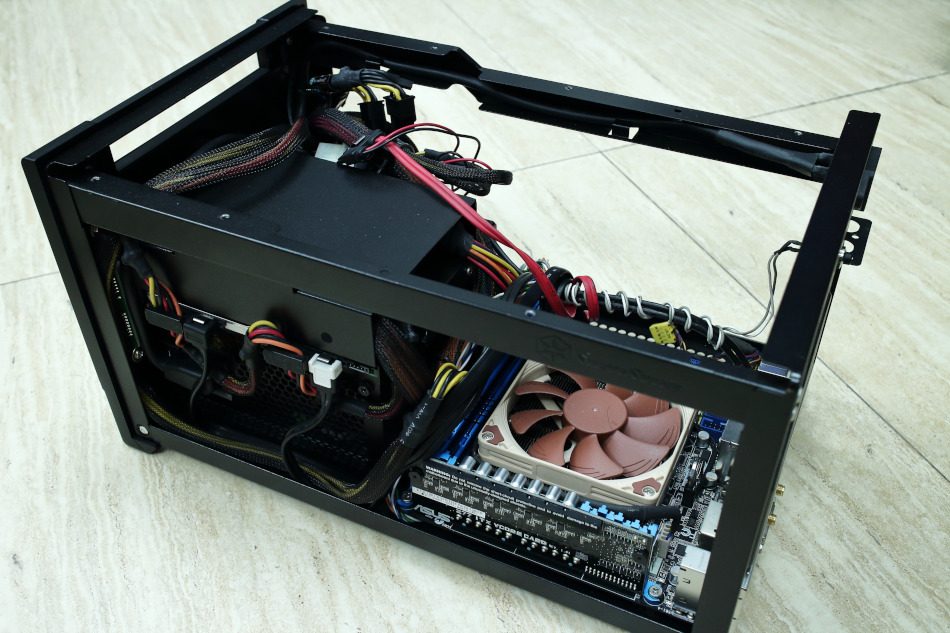 The intel SSD and processor makes for a snappy computer. Boot times are about 17 seconds. I'm usually at the desktop before I even turn on my monitor. Makes the PC a joy to use. I should probably look into more ram. A set of 2x8GB should be in order!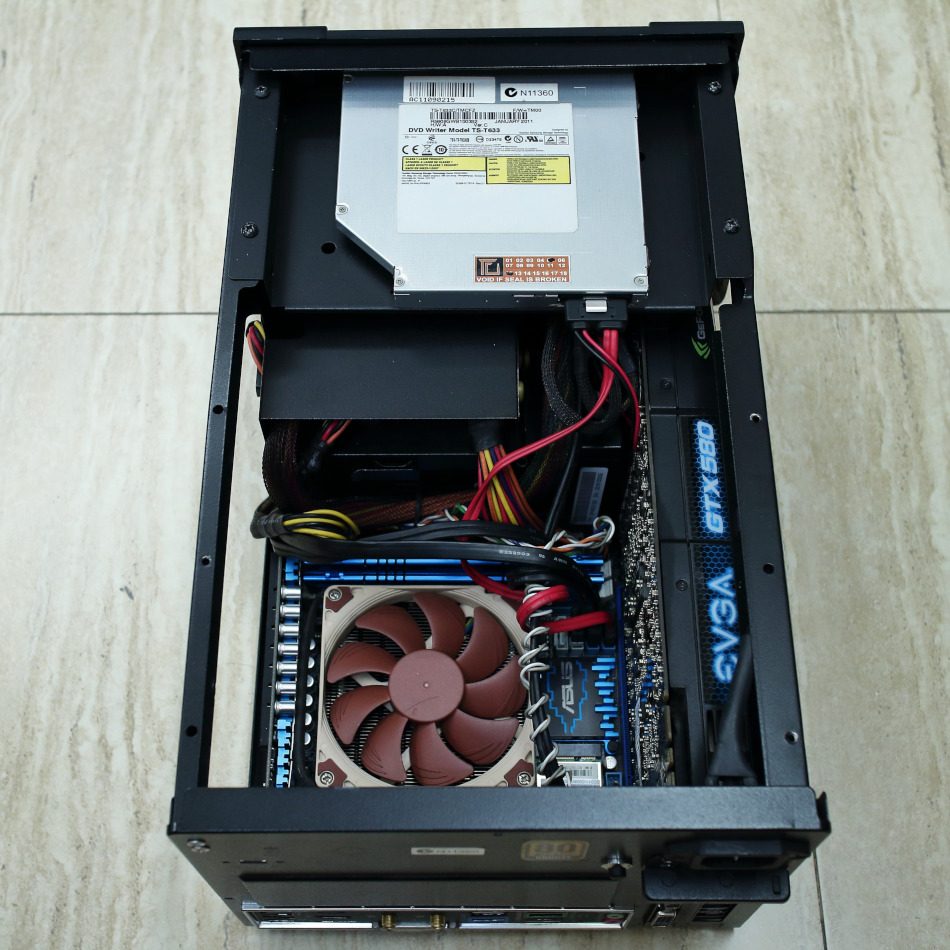 One issue I had was related to the location of the front panel audio socket on the motherboard. The socket lies right under the GPU, inline with the PCIe socket. This sandwiches the wires down, putting the GPU and the wires under stress. Still looking for a fix for this one, but I eventually just let it be.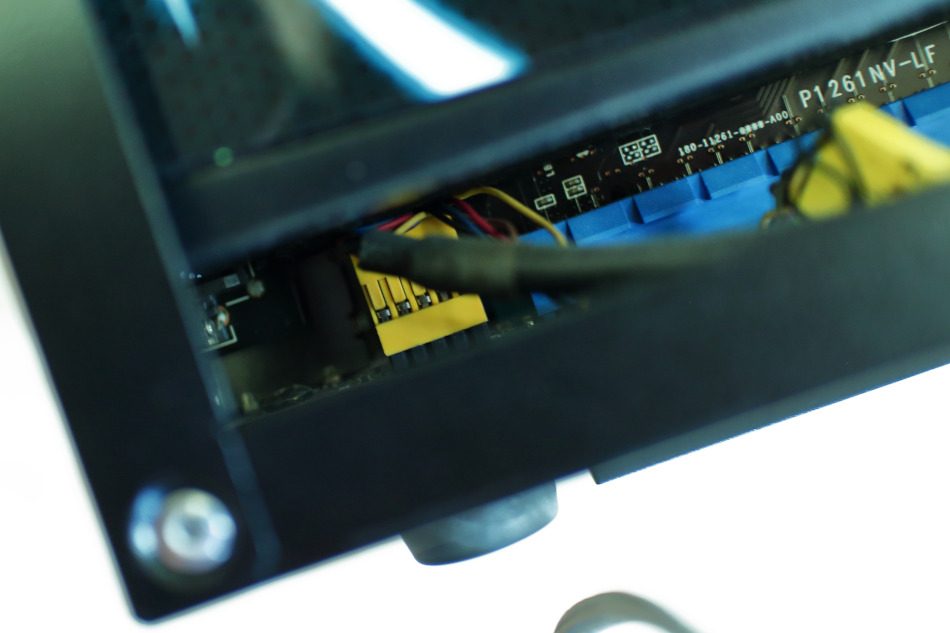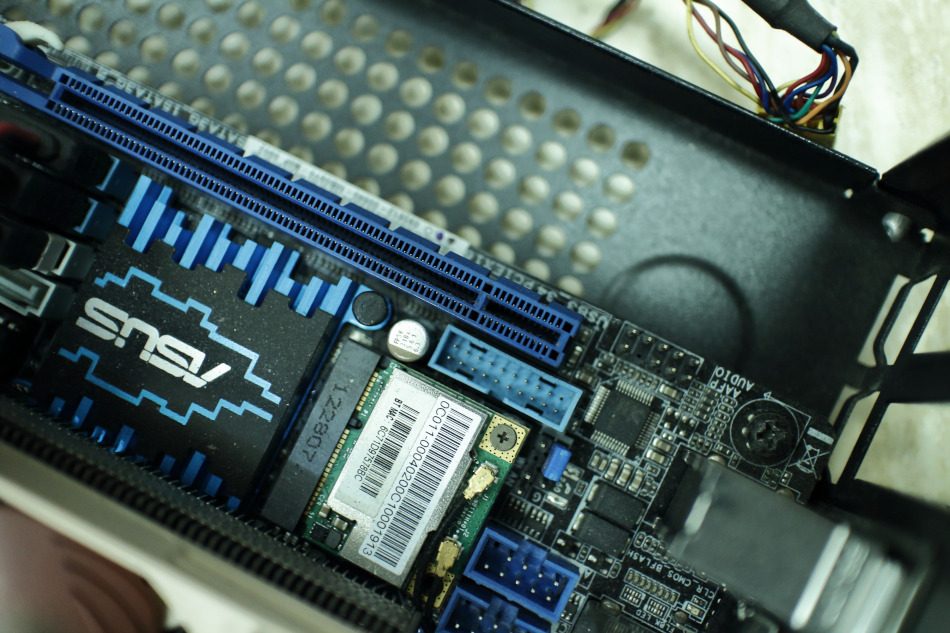 Apart from this minor imperfection, my current set up serves my needs well.  Temperatures are 39c for the processor on idle and are on the low 60's on heavy load.  The filter does impede the airflow a little, but it does serve its purpose well, greatly reducing the dust build up inside the case.   Overall performance is good and is pretty impressive for something this small.
To sum it up, I've been extremely happy with how my current setup has turned out. Building a snappy, stable, working platform with my own hands has been a rewarding experience, and gives a great sense of fulfillment. As for my PC; my SG07 build has gone through many iterations, but the case and power supply are still up to the task of taking in the latest tech should the time arise. It was an expensive investment. About $200+ for the chassis alone, about Php 12k where I got it; but it's money well spent! You can probably find it for cheaper these days.
There's room for improvement and changes will eventually be made. If there are things to be left wanting, I will probably find it in either the bigger, or smaller form factors. Going big will provide greater cooling capacity and component real estate. Going smaller will improve portability at the expense of a performance hit. Still quite useful if I want to bring a PC over to a friend's house. Each of which pose interesting propositions, and ones I want to undertake. However, for the time being, my SG07 will continue to stay my reliable 'work in progress'. It strikes the perfect balance in size and power; and I'm confident that it's ready to evolve and meet the challenges of tomorrow's ever changing computing age.
– J4